News
Advertising in the iOS 14.5 Era

Morgen Irwin
Chief Growth Officer
2 Min Read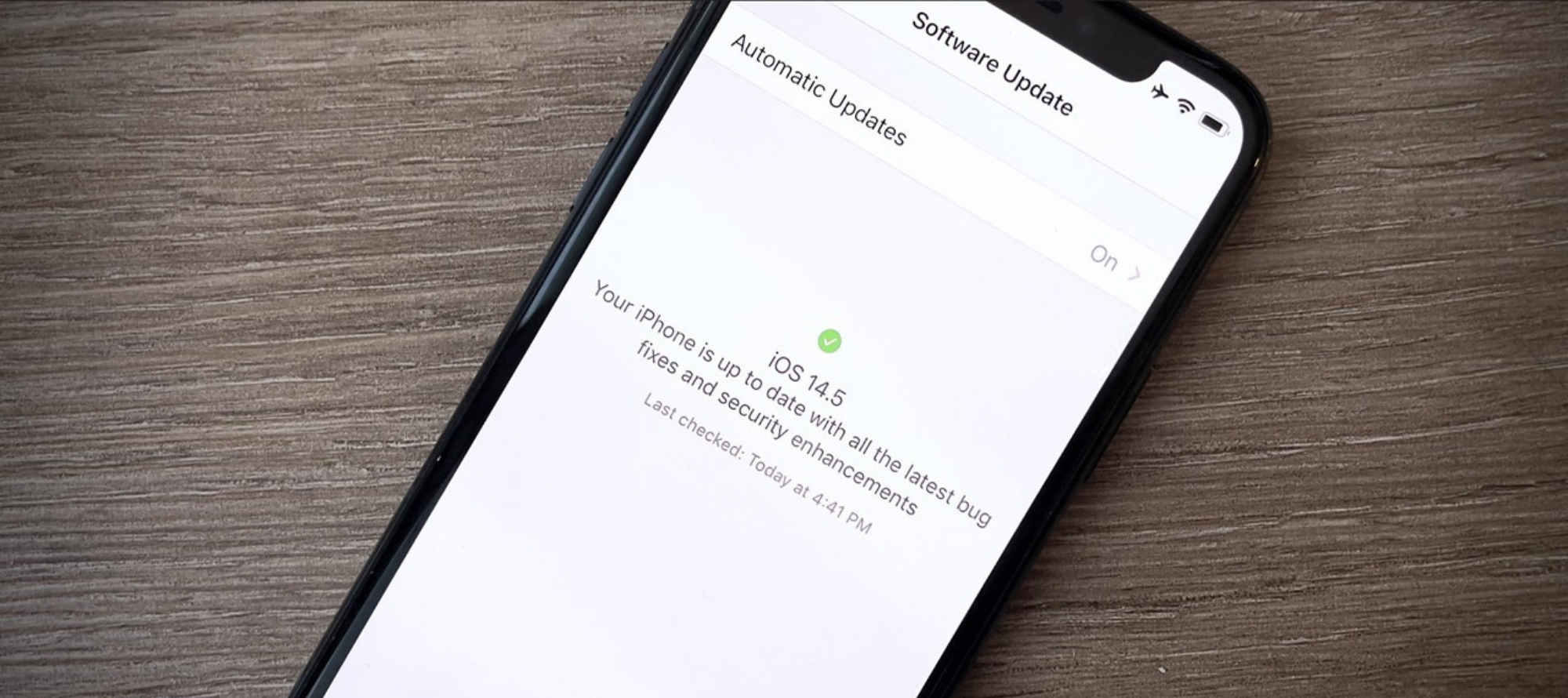 What's better than the alert that lets us know there's a software update available? New emojis, enhanced functionality…it's a special day.
Enter iOS 14.5. Dun dun dun. Equipped with Apple's biggest privacy change in years. Good for users, potentially toxic for advertisers. But what's it all mean?
Opt-Out Functionality
With the release of iOS 14.5, users no longer have to read the fine print to know whether or not their data is accessible to advertisers. You'll receive a pop-up, aka App Tracking Transparency, placing the message front-and-center, asking whether or not you consent to be tracked across apps and websites owned by other companies. Gone are the days of wondering how that pair of shoes you looked at followed you to the article you're reading on ESPN. If you opt-out of being tracked, advertisers will no longer be able to deliver personalized ads to you - you might enjoy this or you may not care - but at least now it's your choice.
iOS or SOS?
For companies like Facebook and Google, iOS 14.5 will wreak havoc on targeting capabilities. Without consent, advertisers are no longer able to track users' activity, limiting the capability to hyper-target and lessening the impact of personalized ad delivery. We've been told the usual interactions and engagements will still happen BUT we won't be able to track them. A marketer's worst nightmare - how do you prove ROI without the data to back it up? It's no secret that continuity and performance of campaigns will be impacted with iOS 14.5, but to what degree? We just don't know.
Your Privacy, Your Choice
Despite what it would seem with iOS 14.5 privacy settings, Apple isn't putting the kibosh on tracking users' activity altogether, they're giving people the option to choose. Apple CEO Tim Cook said the software was created in part because he believes people should be asked to give consent to modern advertising techniques. While there is likely a number of people who don't want to be tracked like that, just as many don't care. 64% of smartphone users in the United States think the data privacy policies of a brand or company are very important while 11% don't think much about protecting their data at all. By the same token, perceptions and concerns on data privacy among mobile users vary appreciably by generation.
Let's Chat
Not sure how iOS 14.5 impacts your business or marketing strategy? As your advertising partner, we're fully equipped and prepared to navigate these changes with you! Give us a call - we'd love to hear from you.
Morgen Irwin

Chief Growth Officer

Morgen is not your typical millennial. She's a mobile-first, self-motivated marketing and communications professional with years of experience in digital & social media, and client relations. As Chief Growth Officer she wears many hats, but variety is the spice of life!