Musings
Taking New Year, New You to the Next Level…With a Bit of AI

Julie Jalowiec
Director of Content and Engagement
2 Min Read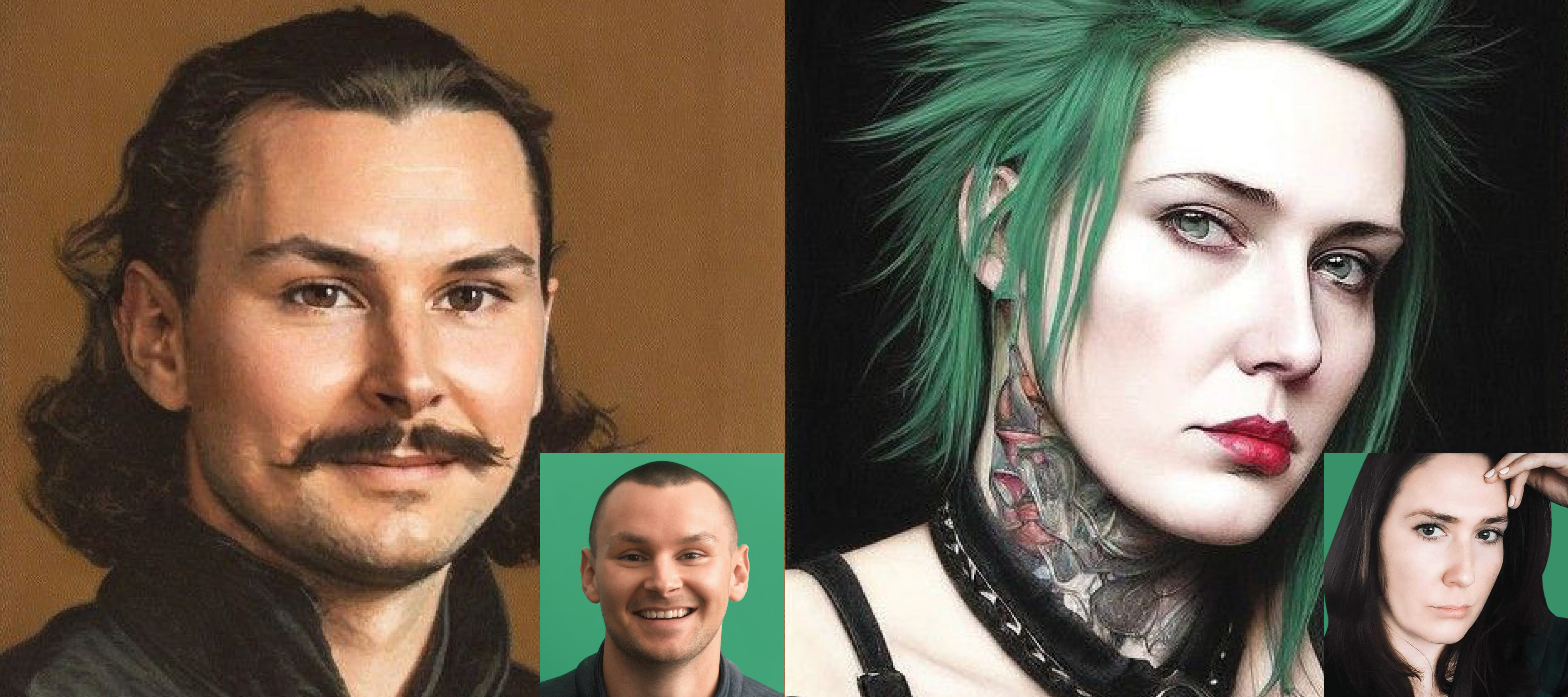 Taking New Year, New You to the Next Level…With a Bit of AI
Days away from 2023 seems like the perfect time for us to reflect on who we were in 2022, how we've changed, and how we want to better ourselves in 2023 — some of our team members dove deeper into that reflection pool with a bit of AI assistance.


Become a New (Past) You
If you revisit as we did, the AI Time Machine app by MyHeritage (#AITimeMachine) will have you riffing olden-day terms like, "darling" and "you're the cat's pajamas." Upload those everyday-you selfie pictures and AI Time Machine will transform you into a ma-lord or ma-lady, producing a historical photo of you from various periods.


If the Past Is Just Too Last Year for You
So…envisioning yourself à la Alexander Skarsgård as a Viking is nice, but you want a photo with a little more edge to it. For the futurists out there, look to the Lensa app. You can go from zero to punk rocker with the press of a button.

Between these two apps, we had a ball. In the seconds it took to upload our photos, all of our past and future selfies were within view. Here are a few more, if you so insist.

Facial Recognition and Performance Capture Technology Are Only Growing
We dig this tech — in all its forms (so far) — and we're always exploring ways to develop it for our clients' advantage. James has his Na'vi on Pandora to entertain the masses, a business may create its own branded virtual world to enhance the customer experience, a hobbyist may turn themselves into a painting of a cat in the Himalayas searching for enlightenment (nope, not making that up, folks). The possibilities with facial recognition, performance capture, and digital avatars are limitless. But when it comes to harnessing this tech for a client's objectives, choose wisely.
For now, as we sip our hot chocolate and look to the start of a new year, we choose our green-haired steampunk rocker self…our 1920s flapper self…or Viking warrior princess.
What will you choose?
Julie Jalowiec

Director of Content and Engagement

A copywriter at heart, Julie loves to write...but that's kind of a given. More specifically, she loves writing stories–for clients and for the literary agent who will one day sign her. When she's not spending time behind her laptop, Julie loves hanging out with her husband and three boys and walking her two rowdy Huskies, Loki and Scarlet.