The Brands
Another Meaningful Client Collaboration

Jonathan Trainor
Chief Operating Officer
3 Min Read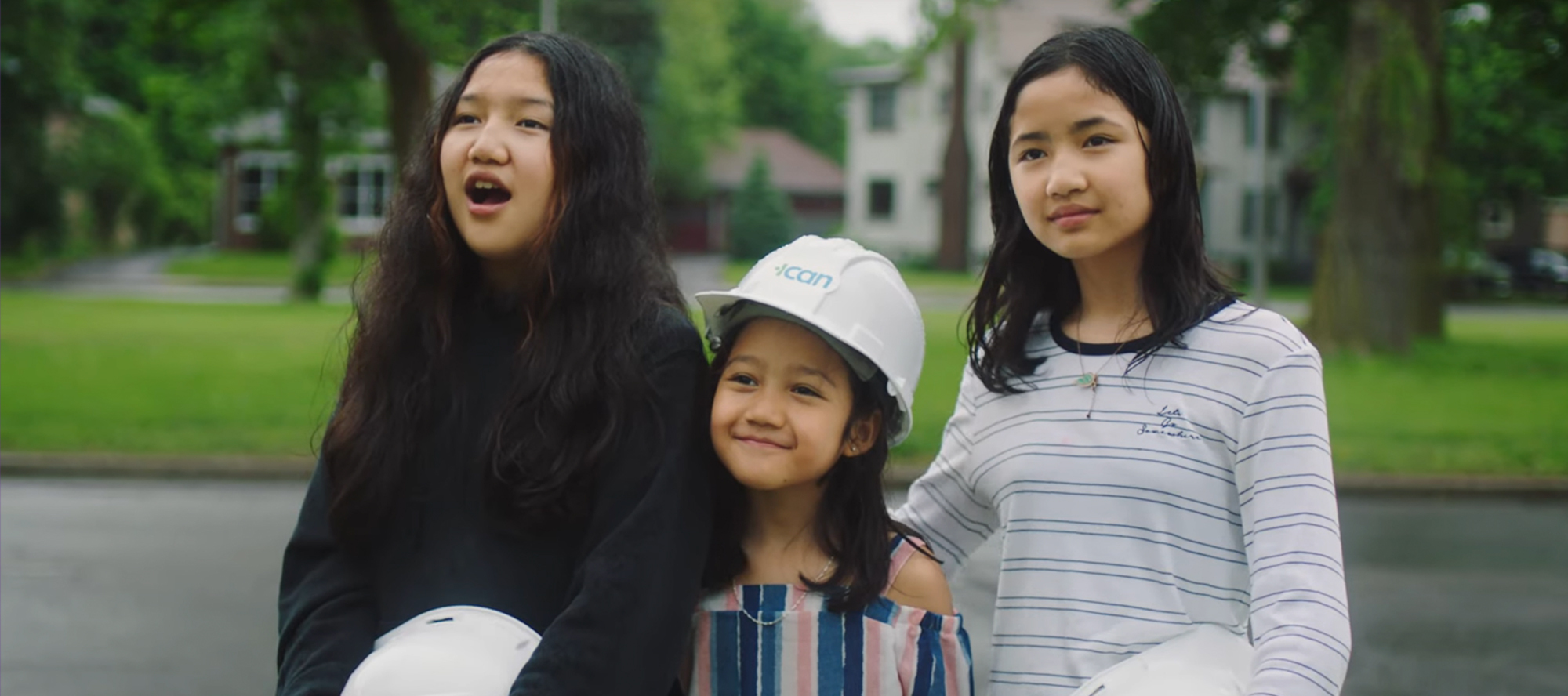 In the spring of 2021, TRAINOR was contacted by one of our long-time clients, ICAN, to collaborate on producing a video to announce the birth of a modern and innovative Family Resource Center for all — a new, reimagined, 21st century Utica Children's Museum. The first of its kind. We immediately knew the invitation to collaborate with ICAN to help make their vision a reality was a unique opportunity to showcase our narrative storytelling skills.
As with all of our content productions — whether it's a six-second Facebook video or four-minute brand anthem film — we followed our process to deliver the most impactful story.
Step 1: Script
Every story begins with a script. For this video project, we were fortunate to collaborate with a unique and talented team from ICAN to bring this story to life. COVID-19 precautions prevented us from meeting in person, so we resorted to virtual writers' room meetings. This did not, however, get in the way of effectively listening to one another and sharing notes, elevating ideas, and writing a script everyone was excited about.
Step 2: Style
Now that we had the story on paper, it was time to decide the most appropriate way to announce the new Family Resource Center to key stakeholders, community partners, and the public at large. Collaborating with the ICAN team, it was both a strategic and unanimous decision that the combination of live-action, a powerful and passionate voiceover, and a moving soundtrack was the most appropriate style for what was building up to be a one-of-a-kind masterpiece.
Step 3: Production
When it came time for the actual production phase, our team grew to include a professional crew and a cast of local children. Our crew spent the day capturing what we had worked so hard to describe on paper. The children turned out performances so authentic it was as if they had been working on major Hollywood sets for the past five years.

It was a long day that seemed to go by in a blink. The weather was not ideal, we had to improvise at times, and there was never a free moment to check Instagram or Facebook. The rush of the day was welcomed since we knew it well from previous successful productions, and also because there was a sense of magic in the story we were telling. It made it a challenge to think about much else.
Step 4: Post-Production
Our editor and director worked tirelessly in the editing suite to make sure every second of footage was reviewed and considered. Using the script as our guiding light, we were able to weave together captured moments that complemented the voiceover and underlaid a compelling soundtrack to carry the viewer from beginning to end. The result was a beautiful story written and brought to life by a passionate collaboration made up of ICAN and TRAINOR team members.
We consider this film production a success because:
1. We combined the creative juices of a talented team made up of ICAN and TRAINOR.
2. We accomplished the two goals set for this film — to obtain board approval on a seven-figure commitment from The Community Foundation of Herkimer & Oneida Counties and to create community buzz and excitement for this new, reimagined, 21st century Utica Children's Museum.
3. We produced another effective and impactful story through film that created real results for a delighted client.
Are you ready to tell…I mean "show"...your story?
Jonathan Trainor

Chief Operating Officer

Jonathan is a brand professional with 15 years of experience in strategic brand management. As Chief Operating Officer, he advises, strategizes, and collaborates with clients, and oversees all aspects of digital and traditional brand development with our team.