Fight The Fire With Social

Morgen Irwin
Director of Digital Marketing
2 Min Read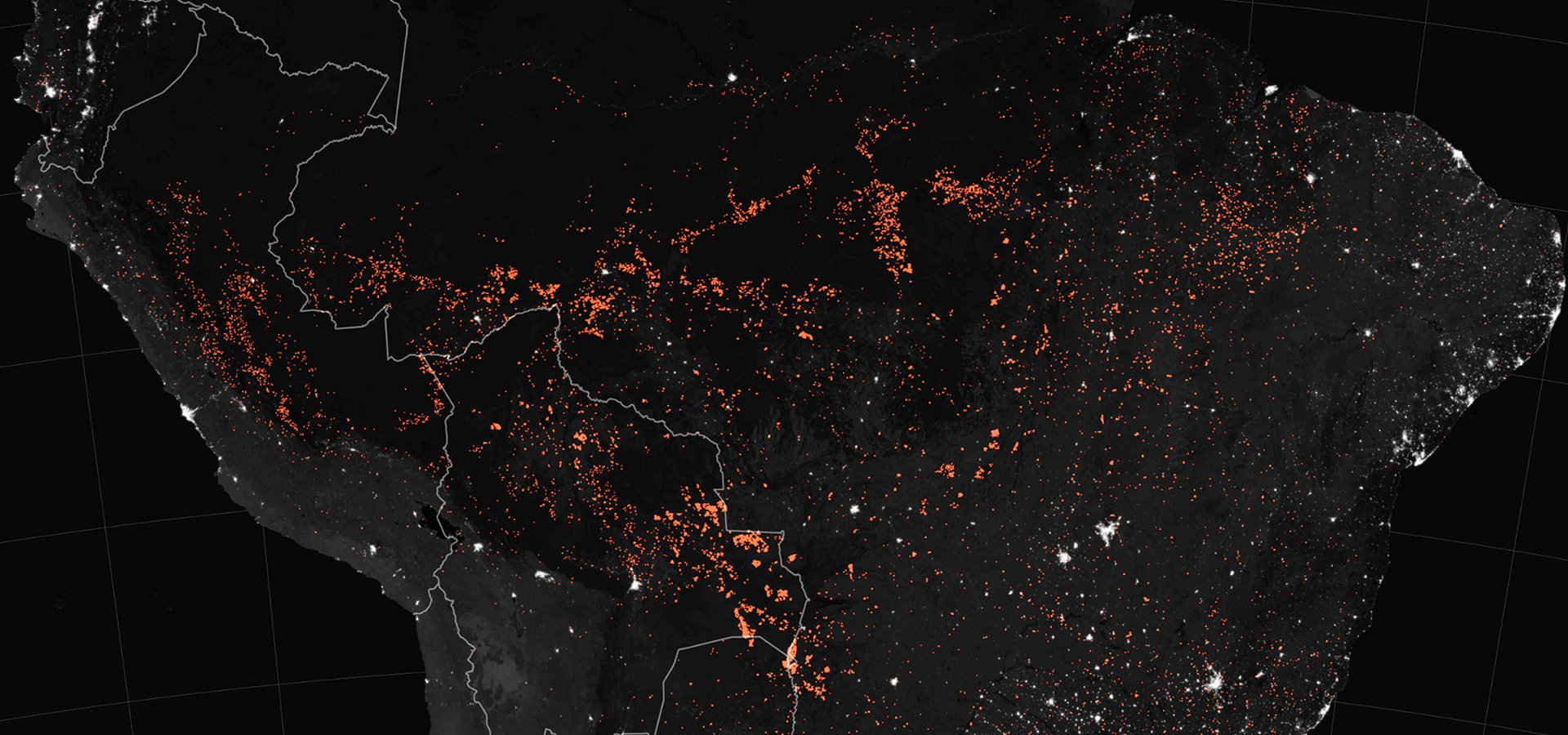 Remember when the Notre Dame Cathedral was on fire this spring and it immediately became an international headline? Before the flames were even extinguished a French billionaire pledged almost $113 million for the rebuild, which, by the way, has now grown to nearly $1 billion with additional donations. Yes, the Notre Dame Cathedral is iconic. Yes, it's home to centuries of history and art. Yes, it's irreplaceable. But, what about the Amazon? (No, not that Amazon.)
The Amazon rainforest. Home to 1 million indigenous people and 3 million plant and animal species. Where 20% of Earth's oxygen is produced and 1/10 of known species on Earth live. The ninth largest country in the world, if it was one.
In case you haven't heard, the Amazon, which covers much of northwestern Brazil and extends into Colombia, Peru, and other South American countries, is on fire. Really, it's burning. The rainforest, once humid and wet, has seen more than 9,500 fires for weeks straight, and more than 72,000 (mostly in the Amazon region) between January and August 2019 — a record number.
So I ask. Why? Why haven't we heard more about the fires? Why isn't this newsworthy? Why did I have to do extensive research on a topic of this magnitude? Are we trying to avoid the topic of (dare I say it) global warming?
You can see the smoke and flames from space, yet news sources have barely scratched the surface. If only we had a way to share information with a large number of people in real-time. Oh, wait.
Enter Social Media.
If there's anything I've learned from both working with and using Social Media daily, it's that social word-of-mouth is a force. Whether you're using it to put your client in the spotlight, engage with your audience or raise awareness, Social Media is a powerful tool (if used correctly...we can show you how 😉 ). We should use it to bring attention to the inferno that is currently the Amazon. It deserves our attention and support just as much as the Cathedral.
Whichever platform you prefer — Facebook, Instagram, Twitter or the latter — start the conversation. Update your profile picture. Change your cover photo. Use a hashtag. Share a post. Upload a story. We showed up for Paris, let's show up now. Amazonia needs us more than we need to see a selfie or a meme right now.
Morgen Irwin

Director of Digital Marketing

Morgen is not your typical millennial. She's a mobile-first, self-motivated marketing and communications professional with years of experience in Digital and Social Media marketing, and client relations. As Director of Digital Marketing, words like hyperlocal, KPI, and ROI are part of her everyday lingo.