Google Partners Program – What You Need To Know

Gabriella Scharf
Director of Search
3 Min Read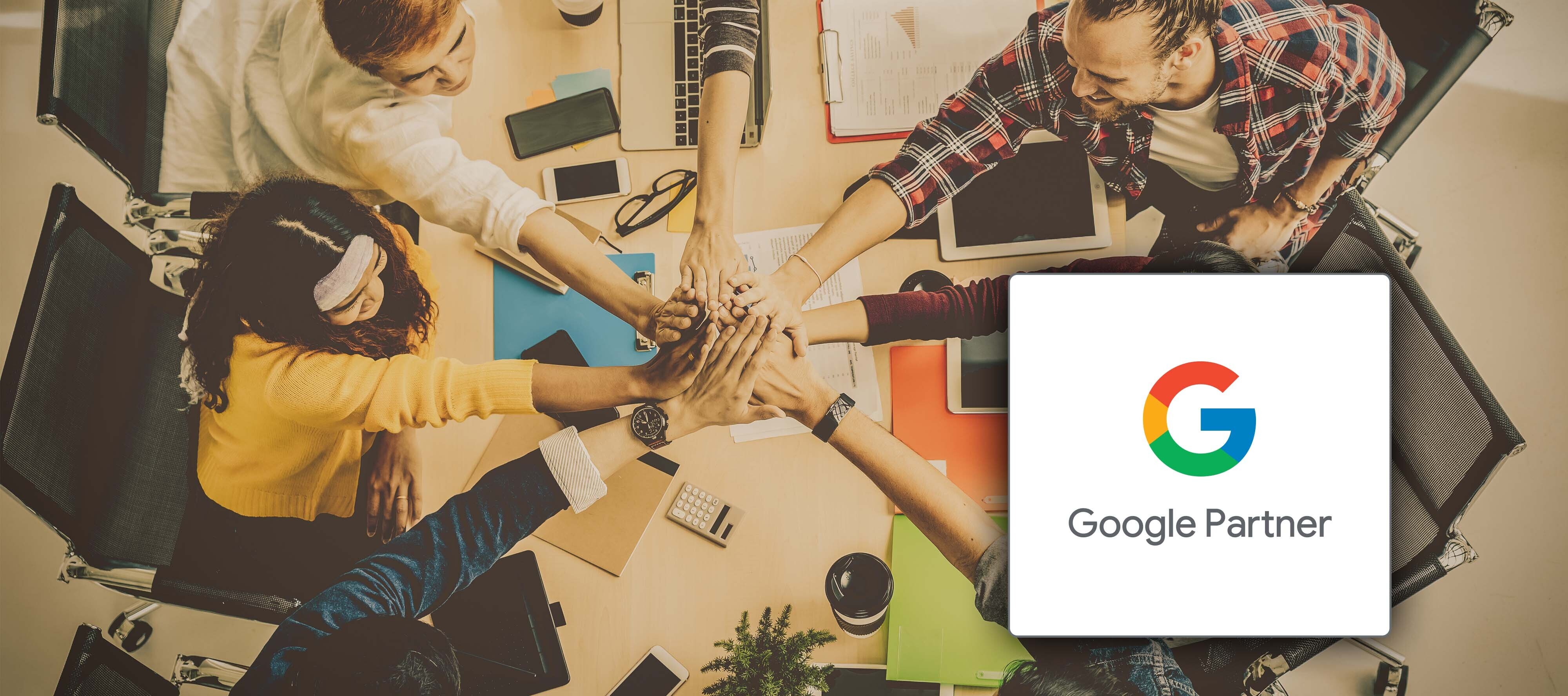 The digital world is complex, ever-changing, and opportunity is always just a click away. At TRAINOR, we strive to be at the forefront. It's crucial for us to stay current with major trends and utilize the resources available to us to ensure that we, and our clients, are at the bleeding edge.
Enter the Google Partners program.
What is a Google Partner?
"Partnership that drives success." The Google Partners program was designed and developed for marketing agencies and third parties that manage Google Ads accounts on behalf of brands or businesses.

TRAINOR is recognized for our diligent account optimization and overall client campaign success. Because of this, Google rewards us with promotional offers and…drum roll, please…the Google Partners badge, showing that we have the latest Google Ads expertise. As a Google partner, we have access to additional training, support, and Google resources to set our clients up to succeed! We research, study, and implement Google's unique recommendations across our campaigns on a daily basis.
How Our Clients Benefit
The Google Partners program grants us access to valuable resources for endless learning.
Google provides essential tools to keep our knowledge sharp. We have access to Google product certifications, partner insights reports, diversity and inclusion resources, and advanced product training. These resources help us stay current on best practices and the latest Google updates so we can strategically apply recommendations across our clients' campaigns.
We are continuously monitoring account performance reports to ensure our client accounts and campaigns are running smoothly, without issue or disapproval. As a Google Partner, we have an entire technical support team at Google available to help troubleshoot any roadblocks that may occur, which provides an added layer of support for all of our clients.
What's New in 2022?
In February 2022, Google is launching a new and improved Google Partners program which will require TRAINOR, as a partner, to meet three criteria: Performance, Spend, and Certifications.
Performance:
Google measures performance by how efficiently we maximize and maintain campaign success. By being mindful and meeting this requirement, it assures Google that our advertising campaigns are set up correctly and running optimally. Based on campaign metrics and results, Google provides us with recommendations, which we implement or dismiss, based on our clients' goals.
Across the board, to maintain our Google Partner status, we're required to meet an optimization score of 70% or higher, which we proudly surpass.
Spend:
Collectively across all Google Ads managed accounts, there's a minimum ad spend that must be met over a 90-day period. All Google Partners must meet this requirement to be part of the Partners program.
Certifications:
Education is key, and in our industry, there's always something new to learn. The last piece of the puzzle to maintaining our Google Partners badge? Passing the certification exams.
Google requires 50% of our account strategists to pass a certification exam in at least one of its specified product categories: Search, Display, Video, Shopping, or App. Certifications are valid for one year, then we retake the exam(s) to keep our badge. This ensures we're staying up to date on the latest tools and technologies that Google offers, in turn allowing us to provide the best recommendations and solutions to our clients.
We pride ourselves on being experts, which is why we require our digital team to pass each of Google's certifications. When a client comes to us for recommendations or questions, we have answers. And with these certifications, we are up to date on Google's best practices.
TRAINOR, Your Google Partner
Google monitors the requirements to maintain our Google Partners badge daily, and if we aren't meeting the criteria, they make it known. This is what motivates us to create strong, successful campaigns, providing our clients with the highest ROE and ROI.
As a TRAINOR client, our knowledge and learning directly impacts you. As your campaigns produce clicks, conversions, and high CTRs, you can feel at ease knowing your Google Partner is putting in the work behind the scenes to keep you ahead of your competition.
Gabriella Scharf

Director of Search

Like you, Gabriella is constantly connected. When it comes to digital and traditional marketing she knows the value in reaching the right audience, with the right message, as quickly as possible. As a Senior Digital Marketing Manager she puts the power in the clients hands by getting customers to click, share, like and comment.