Hi, Rob!

Rob Jenkins
Senior Art Director
5 Min Read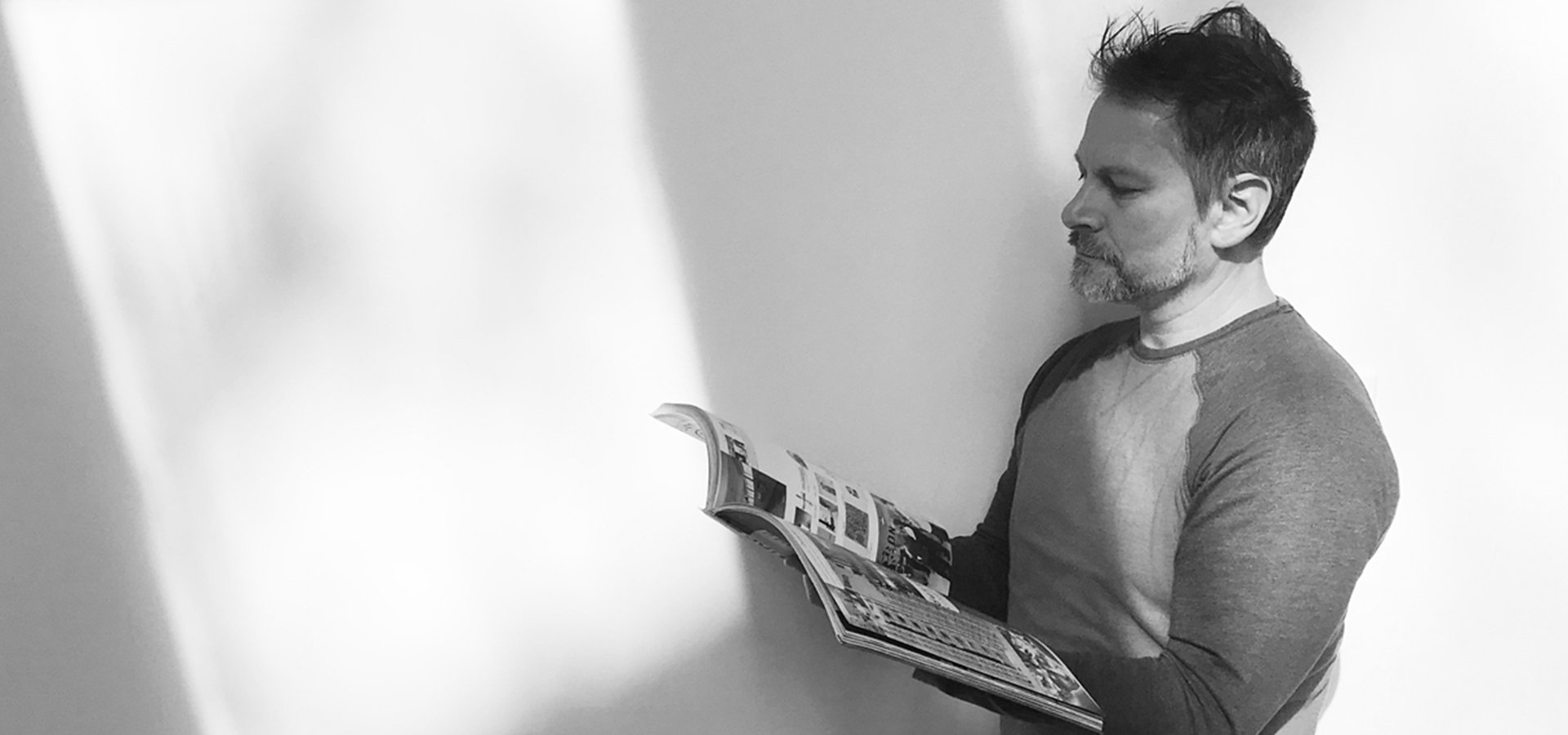 Rob, so all the folks will know, what do you do at TRAINOR?
My official title is Senior Art Director, which means I overlook, create, and collaborate with the team in producing all creative, but it goes deeper than that.
Do tell.
What's cool with us is that we're a close-knit team, and that allows me to be part of the bigger picture for every client we work with. Being there for initial conversations with a client and then helping them discover their story and voice feeds my vision for how I can help share that story visually for them. It draws the best ideas out of me.
Can we stay on this for a bit?
Yes. So, of course, design is what I'm trained and love to do, but my experience in marketing is the force that drives every bit of artistic ability I put forth in creating. What's cool is I can be designing a Fortune 500 brand mark one day and the next day I'll be gathering research for a month-long digital marketing strategy for an automobile client. I guess what I'm saying is I perform a variety of tasks, and that's what keeps it fun.
When did you begin at TRAINOR?
24 years ago in the middle of the summer — July 17, 1995, actually. Do you want the story?
Of course.
I was commuting one hour each way at a previous media syndicate, and within a 6-month period I acquired 2 speeding tickets (with my favorite car of all time, a 1969 Chevelle SS) and then totaled another car after hitting a deer. As that was going on, by happy circumstance I had a good friend already working here who told me to apply for a graphic designer opening, so I did. After a few interviews and the chance to show my skills, the rest is history.
What was the first client project you worked on here?
Oldsmobile...wow! Taking me back. The Oldsmobile Cutlass Ciera was a vehicle model that needed help in the styling category. It was a basic 4-door vehicle, so it was our job to make it more appealing. With some stylish photography and clever writing I produced a bunch of marketing materials that included car toppers, newspaper ads, billboards, and even rack cards. The campaign was a success and more Cutlass Cieras were sold in that quarter.
What are you working on now?
What I'm working on right now that is most important to me is something so cool I don't really want to say it and have it in print! (laughs).
Is this the so—
—Yes! (laughs). Not cutting edge stuff. Bleeding edge. I'm happy we have some early adopters and it's generating awesome ROI for them.
And growing.
Yes! Absolutely.
What's catching your enthusiasm at this moment in your suite of expertise?
Paid Social Media is very exciting to me right now. Everyone's attention span is getting shorter, and it's harder to capture relevant eyeballs when it comes to advertising. Facebook has become the go-to channel for perfecting such surgical ways of securing target audiences. It's making me explore video in ways I never dreamt of. In the last two years I have worked on more video projects than in the ten years before that. It's cool to be creating engaging content and then executing custom strategies to share them so they grow—and not just on Facebook, by the way.
What's our Art Department like?
You know, with 24 years to look back on, the Art Department in my opinion has never had this much talent. Our bunch of characters are swell. That's right, I said swell. You have "Greg," which is myself, the cool oldest brother.
Are we going Brady Bunch?
"Peter," which is Brad, the kid with many interests. And finally "Bobby," which is Brian, the impressionable one, but extremely talented at such a young age.
A full set.
Seriously, all kidding aside, the Art Department is a place that can be very busy at times because of the volume of projects that come through, and it can also be the most rewarding. Think about it, we are the first three to see our design ideas come to life and we always share them with one another. The synergy and respect we share is kind of like brothers. A great environment and fun to work in.
Going off that note, what's a fond moment or two you have here with the team or with our clients?
I would have to say our projects we did with U.S. Olympic Bronze Medalist Erin Hamlin—the TV commercials, digital content, billboards. All those times we spent together shooting and watching her get more comfortable as the projects were completed. What a great person, and a wonderful role model to young girls everywhere showing them if you dream it, nothing is impossible. Also, I knew zero about luge before meeting Erin, and it makes me proud as an American to know she represented and continues to represent this great country. The creative work we produced with her for over three years is a memory that will last a lifetime.
What inspires you to create?
Inspiration for me, comes from staying current. I'm always interested in what's going on culturally and what's about to happen, and I make sure to explore it. That's a passion only made possible because of my three wonderful daughters Megan, Taryn, and Carly. I guess you can say because I'm so much a part of their lives and watch the world through their eyes, the relevancy is realized. Thank you girls! Daddy Loves You.
Rob Jenkins

Senior Art Director

RJ is a throwback to the old school days when everything was done by hand. Privately taught like all good artists, he starts all projects with a sketch pad. Mix the past with the present and you have a person who can deliver emotional creative across today's mainstream social channels. In his downtime, RJ likes to spend time with his three daughters and win at his favorite card game, pitch.