Musings
Marketing Madness

Gabriella Scharf
Senior Digital Marketing Manager
1 Min Read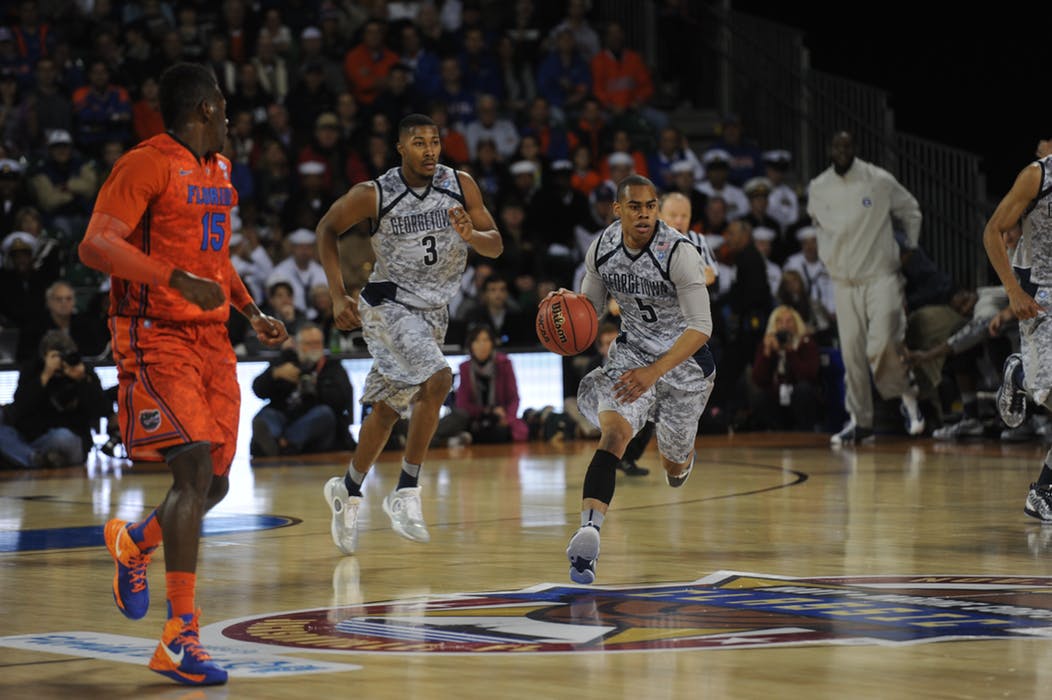 Today is the beginning of March Madness and with that comes the flurry of competition amongst friends, friends of friends, family, and co-workers as brackets are declared and shared.
From Selection Sunday and on until early April, viewers across every demographic are continuously tuning in from couches, barstools, laptops, and phones as they root for their teams and brackets. Given this and its excitement and unpredictability, the NCAA Division I Basketball Tournament is a marketer's dream.
Some game-time stats:
In 2017, 9.3 million viewers tuned in to watch the first week of the tournament (10% more than 2016), making it the most-watched NCAA Tournament in 24 years.
NCAA March Madness Live (MML) hit an all-time record of 69.1 million live streams through the first Sunday of the tournament (24% more than 2016).
Within just the first week of the tournament, the official March Madness Social Media handles generated 26 million social engagements across Twitter, Facebook, and Instagram.
For a marketer, these numbers are gold and provide a valuable frame of mind and incentive for brands to participate in 2018's March Madness, especially in cost-effective ways on Social Media.
Brands can run a contest, give shoutouts to their local team/players, use hashtags like #MarchMadness, and provide special offers...all sure-fire ways to have fun and engage their audiences.
For instance, this year Reese's, the official candy partner of the NCAA, is holding an enter-to-win sweepstake for tickets to the second round of the tournament. If you have a chance, head over to @Reeses to see just how they're advertising this. If you ask me, it's a Slam Dunk.
Be sure to partake in the fun and get your audience involved this month! Bring on the Madness.
Gabriella Scharf

Senior Digital Marketing Manager

Like you, Gabriella is constantly connected. When it comes to digital and traditional marketing she knows the value in reaching the right audience, with the right message, as quickly as possible. As a Senior Digital Marketing Manager she puts the power in the clients hands by getting customers to click, share, like and comment.