Seasonal Photography Tips

Abigail Mullen
Graphic Designer
4 Min Read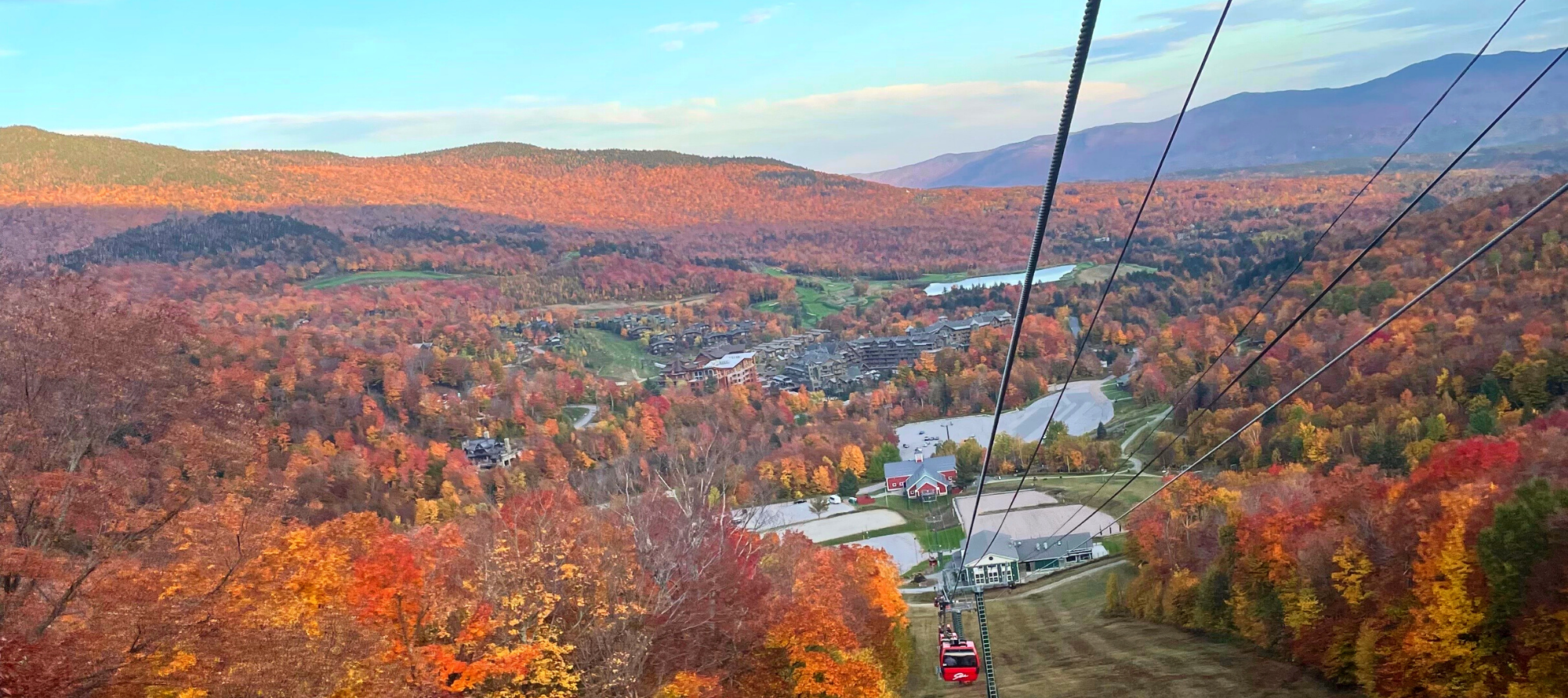 Whether you're a seasoned photographer or just starting out, capturing the perfect photo during different seasons can be tricky! It's officially the time of year when the leaves begin to change, bringing out bright, inspiring colors – what better time to round up some seasonal photography tips?
Capturing the Colors of Autumn
With the colorful scenery, shorter days, and ever-changing landscape, it's no surprise so many people are drawn to fall photography. Capture cool, crisp Instagram-worthy snapshots this autumn season with these fall-favorite tips.
Tip 1:
Gloomy day? Don't get blue about it! Overcast weather can be an opportunity to capture bright colors, despite the sky looking a bit dull. While "golden hour" provides the best lighting, the shadows can be harsh, however taking photos in overcast allows for lighting forgiveness. When you're shooting the bright fall colors with a gloomy background, the colors provide such a strong contrast… they look even brighter!
Tip 2:
Add texture to your shots. Fallen leaves scattered across the ground will provide a pop of color to low-lying scenes. Play with the composition of your shot!
Tip 3:
Mother Nature is a photographer's playground. Utilize the natural objects around you as a way to frame your photos. Trees, especially full of multi-colored leaves, will perfectly frame your images without having to edit!
Creating Magical Winter Wonderland Shoots
When you're walking in your winter wonderland, don't underestimate the power of delicate snowflakes and bright white snow! But with winter comes cold winds and the wet slush…don't freeze up! Ensure your winter photos come out the way you're imagining with these winter photo tips.
Tip 1:
This one may seem obvious – but if you're taking photos featuring people, ask them to dress in layers! Dress to the occasion and set the scene. To make certain your photos will turn out looking frosty and enchanted, encourage your model to wear darker colors. This will add even more contrast to the snow, and will make little details like your eye color pop even more!
Tip 2:
White snow can exude so much natural light, your photos can easily be washed out. Fixing your exposure can control how much or how little light you want to reflect in your photos. Adjusting camera exposure and bumping your highlights up will let the tiniest details in the sparkling snow pop through.
Springtime Greens with Some Pops of Color
Springtime is the time for a little more sunshine, blooming flowers, and new life! Spring can be peaceful – a perfect vibe.The light is still low and soft during the spring, which provides excellent lighting for your photoshoots.
Tip 1:
Cloud cover typically receives a bad rap when it comes to lighting, but actually, clouds create excellent soft lighting in your photos. Taking photos of a model or friend in a soft-lit spot can make your skin look smooth and can provide a dewy glow. Take advantage of this weather!
Tip 2:
Keep an eye out for blooming flowers. They will be at their most pristine during the beginning of spring!
Summertime Sunshine
Hello, summertime! If you're looking for subject variety, summer is for you. Follow these strategic summer tips to avoid the bright summer sun creating harsh shadows.
Tip 1:
Aim to shoot during "golden hour" – the sun stays out later and the days are longer! You don't have to worry about harsh lighting or your subject getting too much sunlight – you want that sunny glow. During sunrises and sunsets you can experiment with different settings to capture shots you can admire during the darker months.
Tip 2:
Dry days allow for lighting equipment and flexible photographic options. Summertime is the perfect opportunity to get outside and set up backdrops as the weather is often more predictable and warmer. Not only that, but many people are interested in booking photo sessions during the summer!
Collaborate with TRAINOR
Technology has provided an opportunity for those who may not have leaned into the photography lane to experiment and capture moments at ease. Breathtaking photos can be taken with the phone in your pocket, but sometimes a team can provide a different perspective!
Our team at TRAINOR is experienced, creative, and well-versed in composing unique shots. Need to give your next marketing campaign or new website a little edge? TRAINOR can help capture your story. Work with us!
Abigail Mullen

Graphic Designer

As a Graphic Designer, Abigail loves taking photos, branding products and creating visuals for our clients. She can take your ideas and visions and make them come to life. If she is not designing, she is probably on the ski slope shredding some mountains!