Musings
Place to Create

Jonathan Trainor
Chief Operating Officer
2 Min Read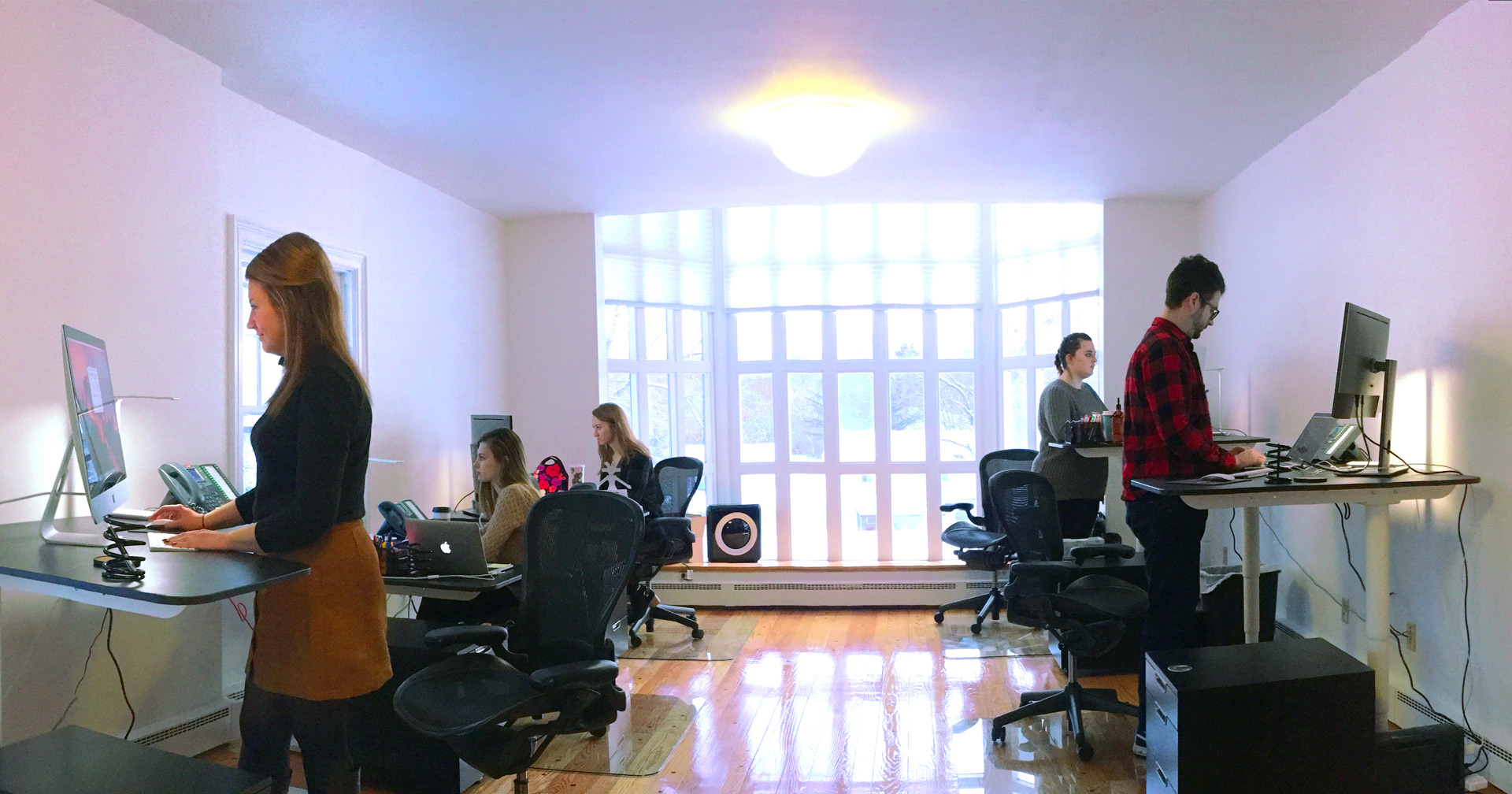 At TRAINOR we're always mindful that as our stories grow, so do the places in which they're told.
Decades ago, if you were to walk up to what is now our stone-laid drive on an early morning for a one-on-one visit, you may have caught to the right the sun on your face rising above the hill.
If you were to drop your gaze, you'd see dew-dropped pasture full of spirited horses. They'd gallop and dance all day before taking their path to the gigantic carriage house with its gingerbread frame just steps away from the estate which has now become our office and creative workspace.
It was an unusually beautiful vision that grew this farm into TRAINOR's homebase and an environment wherein collaboration, inventiveness, hard work, and thoroughness thrive. Year after year we seize opportunities to refine, design, and equip our creative space with the inspiration and technology to drive productivity and grow client ROI.
From the beginning, we opened the rooms, halls, and grand staircase to make way for immediate and efficient collaboration and implementation. This was most recently realized in a complete refresh of TRAINOR's Digital Marketing Room (also known to team members and clients alike as "The Fun Room"). Once the family parlour for the people that lived here over a century ago and host to social gatherings and intimate exchanges, we've transformed this space into another rendition of social interaction.
From this room, with polished smart-desks and vibrant feeds, our Digital Marketing Team crafts, measures, and drives digital initiatives and social media campaigns to build our clients' audiences, influence, and business. As ideas sprout, Slack isn't fast enough for an open layout through which team members gather, discuss, strategize, and implement solutions quickly.
We look forward to collaborating with you in the New Year.
Jonathan Trainor

Chief Operating Officer

Jonathan is a brand professional with 15 years of experience in strategic brand management. As Chief Operating Officer, he advises, strategizes, and collaborates with clients, and oversees all aspects of digital and traditional brand development with our team.