Technology. Innovation. CES 2020.

Gabriella Scharf
Senior Digital Marketing Manager
4 Min Read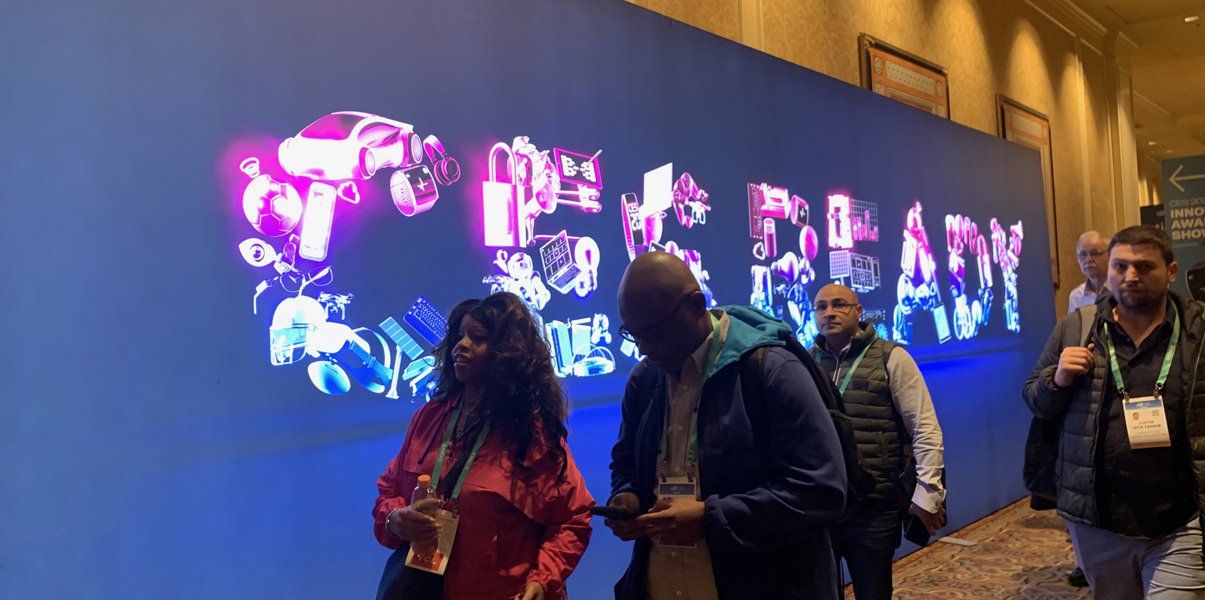 The new year always kicks off with one of the most reputable tech shows in the world, CES - International Consumer Electronic Show. CES is hosted in Las Vegas, NV the first week of January each year, and this year, I was lucky enough to attend the show for a few days as an exhibitor with our client hamelin.
Let me take you day by day.
Arriving in Las Vegas

I landed at 6:45pm and my entire plane was filled with people eager to land and begin their adventures at CES.
Stepping off the plane in the Vegas airport was hectic. People were running to a line that wrapped around for what seemed like miles of people waiting to get their entry badges for CES. I opted to skip that line and grab my badge first thing in the morning. I hopped in a cab and off to the LINQ Hotel I went to meet the rest of my team for a jam-packed tech week.

Day 1 of CES
The first day of the show didn't kick off until 10am, so we had some free time in the morning. Instead of sleeping in, I spent my morning on a casual 3-mile run down the Las Vegas strip, because, why not?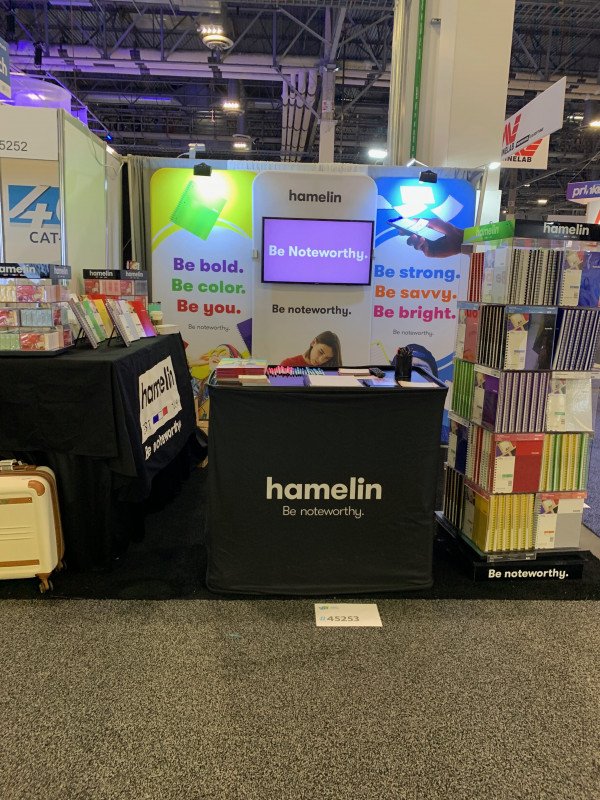 I grabbed my badge and around 9am, we headed to the Sands Expo, where our 10x10 booth was waiting for us. We turned on the display lights, fired up our promo video, and set up shop.

Right at 10am, people began flooding the venue, checking out the different displays and asking questions about the various products. Many of the booths were interactive so attendees could try things out on their own.

Hamelin's booth was right on a corner, which was perfect for some primetime foot traffic. If you have never been to a show like this, let me paint the picture. A tight 10x10 space for 4 team members, plus all of our products, and personal items. There was barely room to fit! And don't forget the cluster of people swarming around the booth to see what you have to offer.

It was a long day with a lot of people. The show ended at 6pm, we headed back to our hotel, freshened up, and hit the town for a team dinner to relax and unwind!

Day 2

Wake up and do it again! Time for another exciting day at CES. We were there bright and early, Starbucks in hand, to set up and get started. Day 2 came with new people and new demonstrations. Hamelin's North American President was interviewed by News 4 Jax for the savviness of their products for students.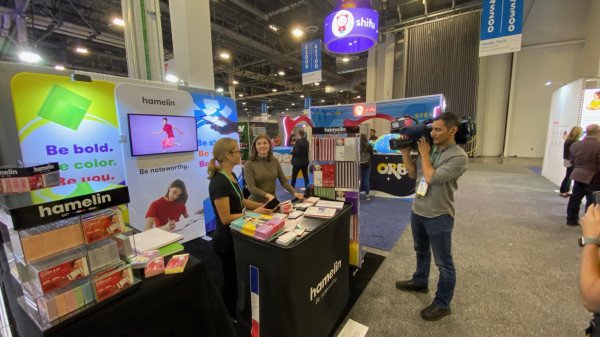 We started a contest to give away notebooks to people at our booth. Participants had to take a short 5 question quiz on the SCRIBZEE® App. If they were correct, they'd win a notebook! The contest was a hit and people were stopping to test their knowledge of U.S state capitals to win!

After lunch, I was able to venture off and explore some of the emerging innovation and cutting-edge technology that over 4,400 companies presented.

Every major brand - and even brands you don't know about yet - from all around the world were there to showcase their products.

Amazon set up a castle display where they showed off Alexa, Prime, Blink, AWS, Fire TV, Amazon Home Services, and Alexa Auto.

I checked out a pet feeder that lets you feed your pet the correct amount through WiFi.

I watched attendees go head to head against a ping-pong playing robot.

My personal favorite product was the BotBoxer Play. I stepped up to the bag and took a few swings against the virtual reality character. And almost won!

After the show ended for the day, we grabbed some dinner and saw a dancing water show on the Vegas Strip.

Final Day

This day was an exciting day at the booth.
Hamelin was one of few who won Parent's Magazine, Best of Family-Tech Awards, for their SCRIBZEE® App.

Hamelin's North American President, was on a panel called Firing on All Sensors, where she and others discussed parents raising the next generation of innovators. Hamelin was also able to award the Young Innovators to Watch.

While the team was at the panel, I held down the fort, hosting large group demonstrations and giving away a ton of notebooks to eager participants.

Once 6pm rolled around, we celebrated an eventful day with champagne and pizza. A solid end to a successful week!
Interested in more CES news, check out these top trends from the show!
Gabriella Scharf

Senior Digital Marketing Manager

Like you, Gabriella is constantly connected. When it comes to digital and traditional marketing she knows the value in reaching the right audience, with the right message, as quickly as possible. As a Senior Digital Marketing Manager she puts the power in the clients hands by getting customers to click, share, like and comment.